Ministry of Public Health Organizes Workshop for the Second Phase of National Blindness and Visual Impairment Survey in Qatar​​
The Ministry of Public Health (MoPH), in collaboration with the World Health Organization (WHO) and the Primary Health Care Corporation (PHCC), organized a training workshop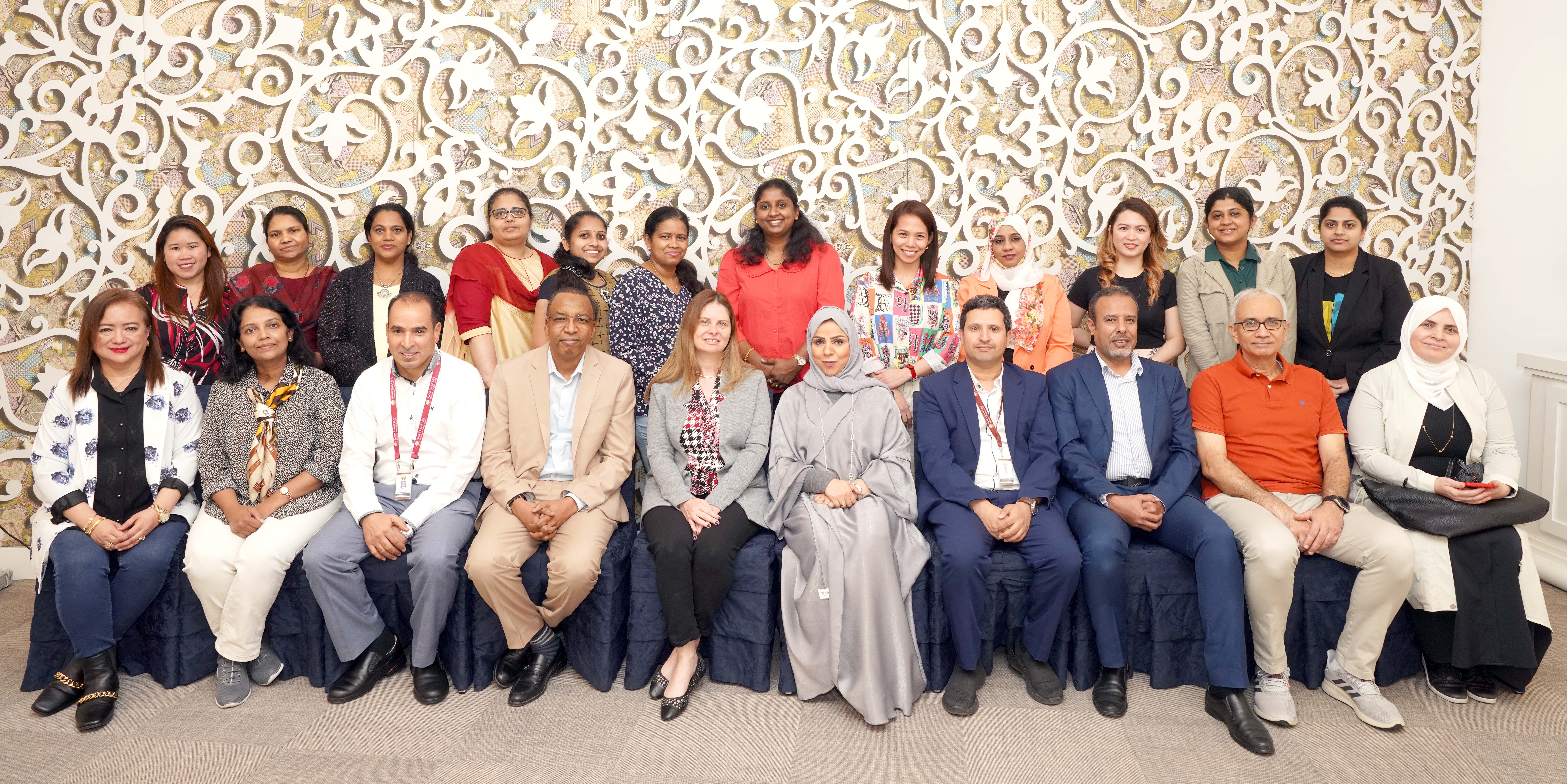 Source: Ministry of Public Health 
Estimated reading time: 2 minutes
---
The workshop was held in preparation for the second the Second Phase of National Blindness and Visual Impairment Survey
in Qatar, which, according to the
Ministry of Public Health
, aims to identify the prevalence of visual impairment and the causes of blindness through the participation of more than 5,000 people aged 50 and older.
The workshop, presented by Dr. Mohammed Mansour, WHO-certified trainer, and consultant ophthalmologist, reviewed the basics and approaches used to implement the survey, with the participation of ophthalmologists and nurses from five PHCC health centers, namely Al Rayyan, Muaither, Al Gharrafa, Airport and Al Wakra Health Centers. A team from the Ministry of Public Health and Dr. Mohammed Mansour carried out field visits to the aforementioned health centers.
Dr. Kholoud Ateeq Al-Motawaa, Head of the Non-Communicable Diseases Section at the Ministry of Public Health, said that the workshop aims to enhance the data collection phase, raise the rate of response and greater coverage of residential areas in the State of Qatar to successfully complete the survey target.
Dr. Kholoud Al-Motawaa has stressed the importance of research in ophthalmology and the visual sciences, as the National Blindness and Visual Impairment Survey in Qatar will help in implementing eye health and provide the relevant medical sectors with a database needed to Integrate vision and eye health interventions based on scientific evidence.
Dr. Shadi Al-Ashwal, an ophthalmologist at the Ministry of Public Health, said that the second phase of the survey will include eye examinations in ten health centers to detect diabetic retinopathy, glaucoma and cataract using the latest version of the data collection and analysis software called RAAB7.
This survey is necessary as it parallels the constant development of ophthalmology. As such, Dr. Shadi Al-Ashwal urged the people who will receive a call from MOPH to actively partake in the survey as it will particularly benefit them and benefit the health sector in general.
What's Your Reaction?